Two-bed and three-bed rooms
All rooms have their own bathroom, toilet and safe.
They also have a fridge and electric kettle.
An LCD television and WiFi connection is also provided.
South-facing rooms have outdoor blinds and air-conditioning.
Two-bed rooms (25 m2)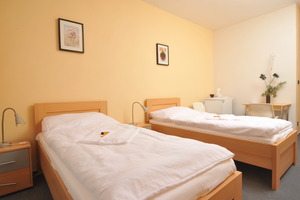 Three-bed rooms (38 m2)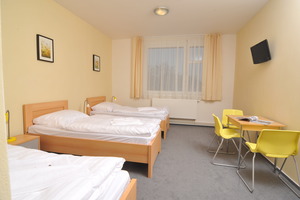 Suites
Luxury 52 m2 suites with their own changing room and kitchenette.
All suites include a very spacious bathroom.
They also have an LCD television, safe, air-conditioning unit and outdoor blinds.
Suites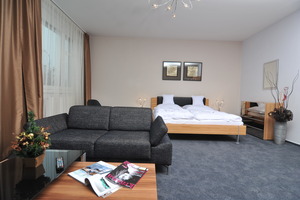 Breakfast and seating area
A small functionally equipped kitchen and small dining room are available for guests.
The kitchen is now accessible for guests from 7am to 10am.
Kitchen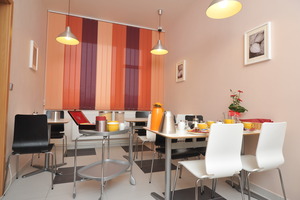 Relaxation zone
Pleasant seating areas in communal areas can be used for chatting, finishing business meetings or simply for sitting down and putting your feet up.