Facilities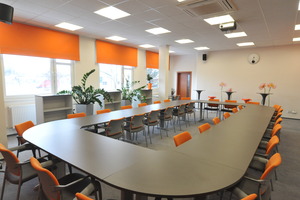 The conference hall is fully air-conditioned with a total capacity of up to 40 people and is available for company meetings or training purposes. We are also able to provide you with a complete catering service.
The conference hall is equipped with the latest technology. Connecting to the projector via WiFi, vga, 1024x768 resolution, DVD projection, digital TV, radio, complete audio services …
The windows are fitted with interior blinds operated by remote control as well as outdoor blinds to ensure sufficient shading is provided.
The conference hall has its own sanitary facilities and fully-equipped kitchen.
Advantages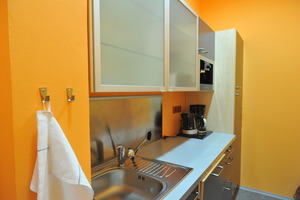 The advantage of this conference hall is its location, transport accessibility, the option of parking directly in front of the building, which is continually monitored by CCTV, as well as the option of being accommodated in our modern, fully-equipped newly opened guest house which is located in the same building, in close proximity to the conference hall.